Coupler is common method and it is used in executing by the majority of Vietnamese contractors. Coupler has many advantages compare to traditional methods; in which saving time and cost is outstanding feature. QH Plus is one of prestigious coupler manufacturers in Vietnam and its products are applied for many building such as: Vinhomes central park highclass apartment, E-home Apartment, Vincom Quang Trung shopping mall, Garden Gate complex, Vam Cong bridge and so on.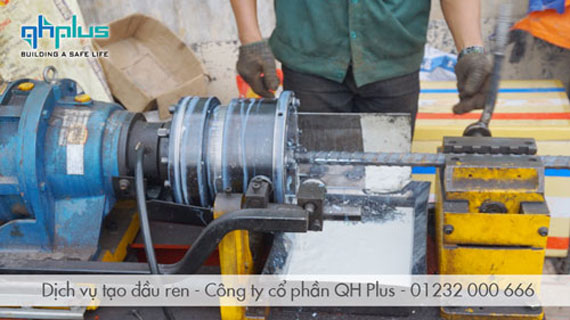 Besides providing coupler, QH Plus also supplies thread rolling service at construction site. Threading steel is important process in connecting steel bar through coupler. To use coupler in connecting two steel bars, two heads of steel bar have been threaded.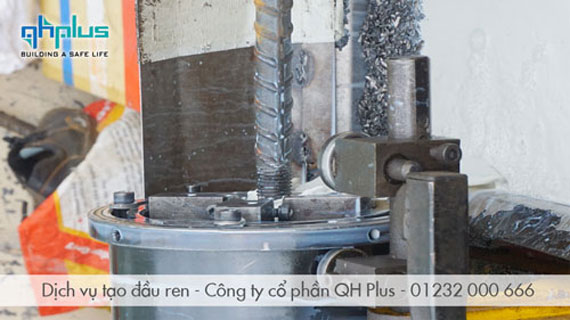 Although it is not hard to thread steel bar, however must be sure that step threading meets technical requirement. If step threading process has any errors, the connecting of two steel bars will be wrong. It cost a lot of money and labor.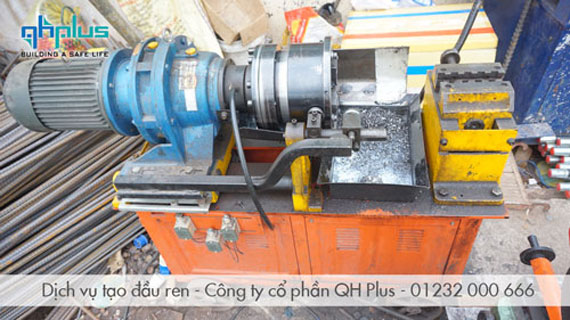 QH Plus provides thread rolling service at construction site and supports about technique.