Normally, it takes about 7 months to complete a 5-storey office building with an area of over 1000m2, but with the construction of steel fabrication you only take less than 3 months. This is the actual result from the office building project of QH Plus Corporation.
Construction of steel building does not require much of the foundation because the steel frame structure house is much lighter than the concrete house, so the construction of the foundation has greatly shortened the time and cost.
Structural foundation: With the 5-storey building of QH Plus, the company has used concrete pile foundation solution. The pile system is brought down to prop up the entire foundation system.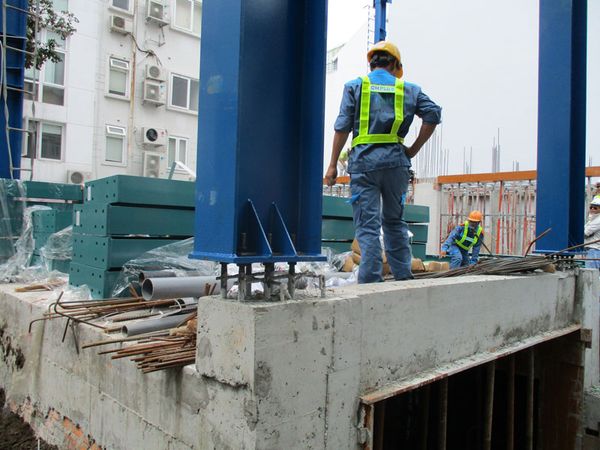 The foundation uses anchor bolts to connect to the building components
Frame structure: all the steel components are produced and painted at QH Plus factory; then they are transported to the construction site. The components are put together by steel plate and high-intensity anchor bolts. Assembly processes are quite simple and prompt so it takes only 1/3 the time compared to the conventional concrete method.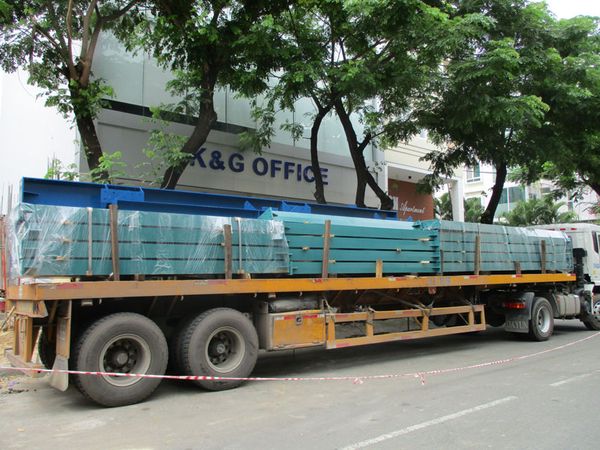 Steel fabrication components are transported to the construction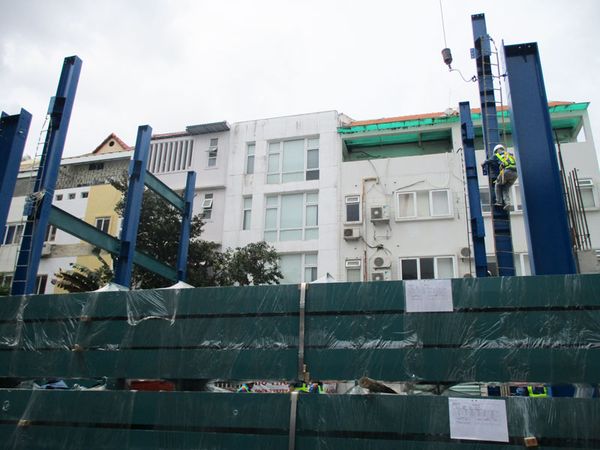 Assembling the steel components by high-intensity bolts
Foundation solution: for steel building construction, solution for the foundation is using deck.
Completing: After finishing the frame, complete the wall with brick wall.
The stairs of the building are made from steel fabrication, the steel were cut and processed into individual parts then welded together at the construction.

Steel fabrication stair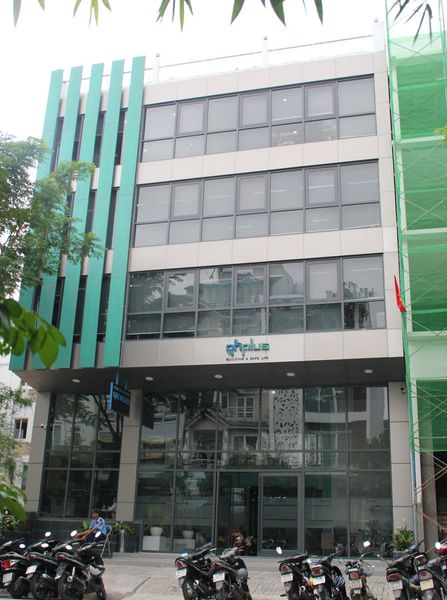 QH Plus used the Ecoteel metal slab for the curtain wall of the building
Steel structure construction still ensures the high aesthetics
The rooms are separated by aluminum glass and metal slad of Ecoteel
With an area of 1000m2 and 5-storey, the office building construction of QH Plus only took less than 3 months to complete the rough structure and 1,5 months to implement the aluminum glass, install the curtain wall and decorations, etc. Thus, the construction time of steel fabrications is greatly shortened.
>> See more beautiful structural steel buildings
The building is constructed and installed steel fabrication by: QH Plus Corporation
Execution, installation of Ecoteel aluminum glass and metal slad by: QH Plus Aluminum Glass Corporation