Welded mesh is a best replacement for manual way of fastening rods. Since welded mesh is manufactured from high strength cold steel wire, welded joint is stronger. Beside, contractors consider welded mesh as a best choice in implementing as it not only helps reduce cost (including labor and management cost,..), wastage at site.


To "Cut and bend" hand-made steel mesh at construction site, the total size of site has to be large enough to execute and store. Aside from total area, hand-made method need more labor to cut, bend and tie steel. If using welded mesh, all above costs will be cut since steel mesh has been produced on the state-of-the-art machines and the end products have been packed and stored at QH Plus's factory. Welded mesh will be transported to construction site in corresponding to period of building.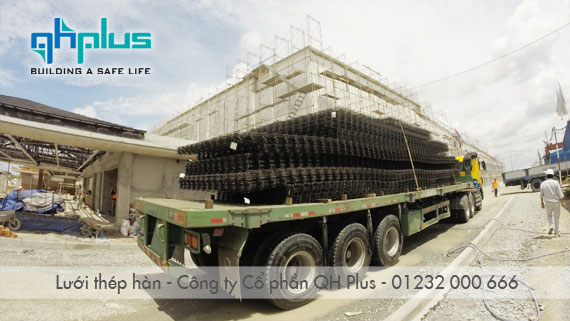 Welded mesh of QH Plus has been transported to construction site
When using the hand-made method, contractors meet some issues such as: waste and loss materials. Accuracy of manual method is not high, it lead to waste steel at site. Contractors cost a large of steel wires to make steel mesh; moreover when storing finished products at construction site, the quality of steel will be affected by environment impact.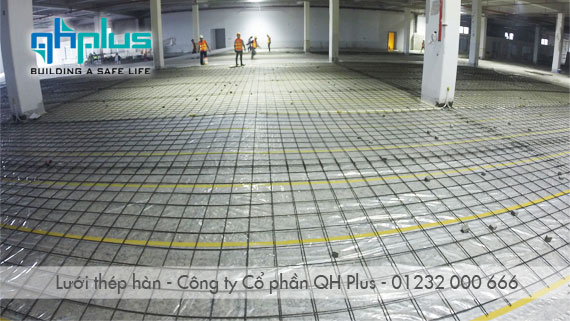 Welded mesh has been installed before pouring concrete
Using welded mesh not only helps contractors save cost but also pushes up producing process to meet building progress time
QH Plus is one of the best partner in providing welded mesh for many big contractors. For more information, please contact at 01232.000.666