In Ho Chi Minh City, April 15th 2017, Prostock building materials & hand tools store chain – joint venture between QH Plus Corporation and Koizumi Group officially opened at 227 Dien Bien Phu, Ward 15, Binh Thanh District. The person who was leading the ceremony were Mr. Nguyen Quang Huy – General Director of QH Plus Corporation and Mr. Koji Nagasaka – President of Koizumi Group together with many partners and customers.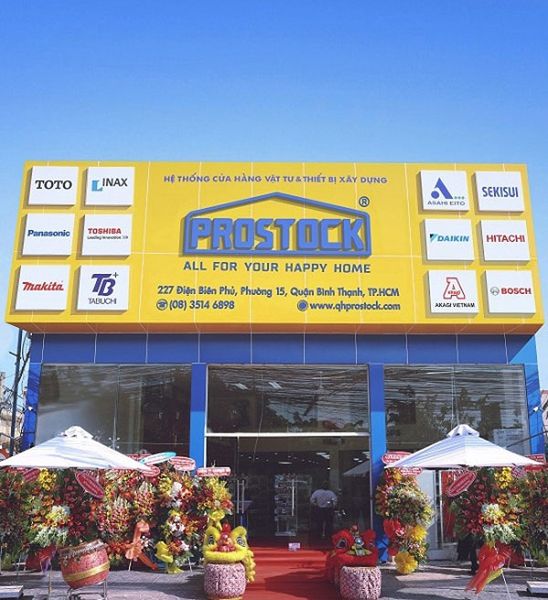 With the mission to bring modern construction solution to many contractors and investors, QH Plus Coporation has co-operated with Koizumi Group – the company has more than 70 years of experiences in relailing construction product – to develop the retailing building materials model in Vietnam.
The first Prostock store in Vietnam has more than 8,000 high quality products from prestigious manufacturers. The main difference of this model is supplying all-in one building materials and accessories in all construction items and the technical advice from the store's professional engineers.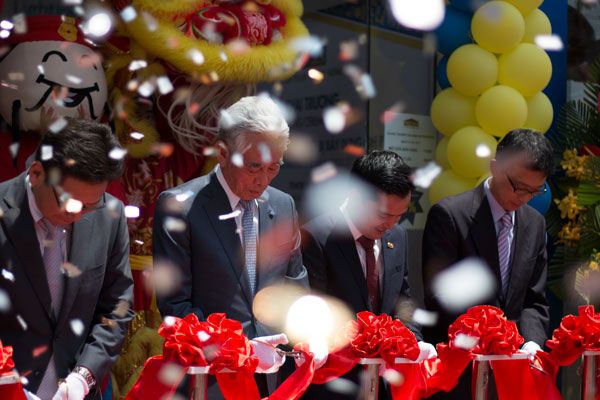 Mr. Nguyen Quang Huy – QH Plus General Director: "It is recognized that there is no professional retailing of all construction products and building materials in Vietnam. Therefore, mostly contractors and home owners buy them in traditional stores, which is lack of choice and technical advisory. QH Plus wants to bring this efficient Japanese model to Vietnam to help contractors and investors reducing the time in choosing the materials and support advising efficient construction solution through consultant by experienced engineers."
On the opening day, the store has been highly appreciated from the customers. In the future developing orientation, to 2020 the Prostock system will expand more 35 stores nationwide, bringing more advantages for constractors, investors in choosing the best building materials and accessories.
To know more about the Prostock system, please click the link below: www.qhprostock.com