On the morning of 14/08/2017, QH Plus Corporation in collaboration with Medical Diag Center commenced periodic health examinations for all members of QH Plus Corporation, QH Plus Aluminum Glass JSC, QH Prostock Corporation at the company's headquarters at R4-08 Street 2, Tan Phong Ward, District 7, HCMC.

Sometimes people are so busy at work that they forget to take care of themselves or take periodic examination to prevent and cure diseases. Therefore, with the program of periodic healthcare for members, QH Plus collaborated with Medical Diag Center to organize general health check-up to detect and prevent diseases in time.

In this year, QH Plus selected Medical Diag Center - an international standard center with modern test equipment. It is known as one of the largest test center in Vietnam having a team of professional doctors and dedicated services.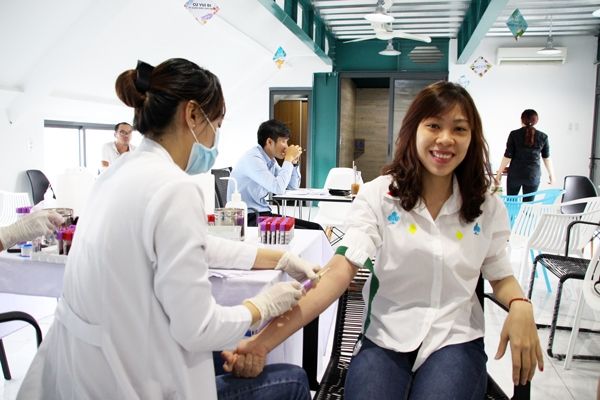 Health check-up program was divided into two sessions: one taking examination samples at QH Plus office and one general examination at Medical Diag Center. The program was taken seriously and timely under the guidance of Human Resources Department.

General health check-up program was taken place successfully, each member received the enthusiastic advice of dedicated doctors to have suitable health-enhancing therapies and timely treatment orientation.