On November 21st, 2008, at the headquarters of QH Plus Corporation, a signing ceremony was held between LG Hausys Group and QH Plus. Accordingly, QH Plus has become the official distributor & exclusive distributor of LG Hausys main products in Vietnam. The ceremony was attended by Mr. Nguyen Quang Huy - President & CEO of QH Plus Corporation, Mr. Kim Kwang Jin - Vice President of Global Business Division of LG Hausys, Mr. Nguyen Trung Tin - General Director of the Group. Trung Thuy together with the two companies' leaders and newspapers.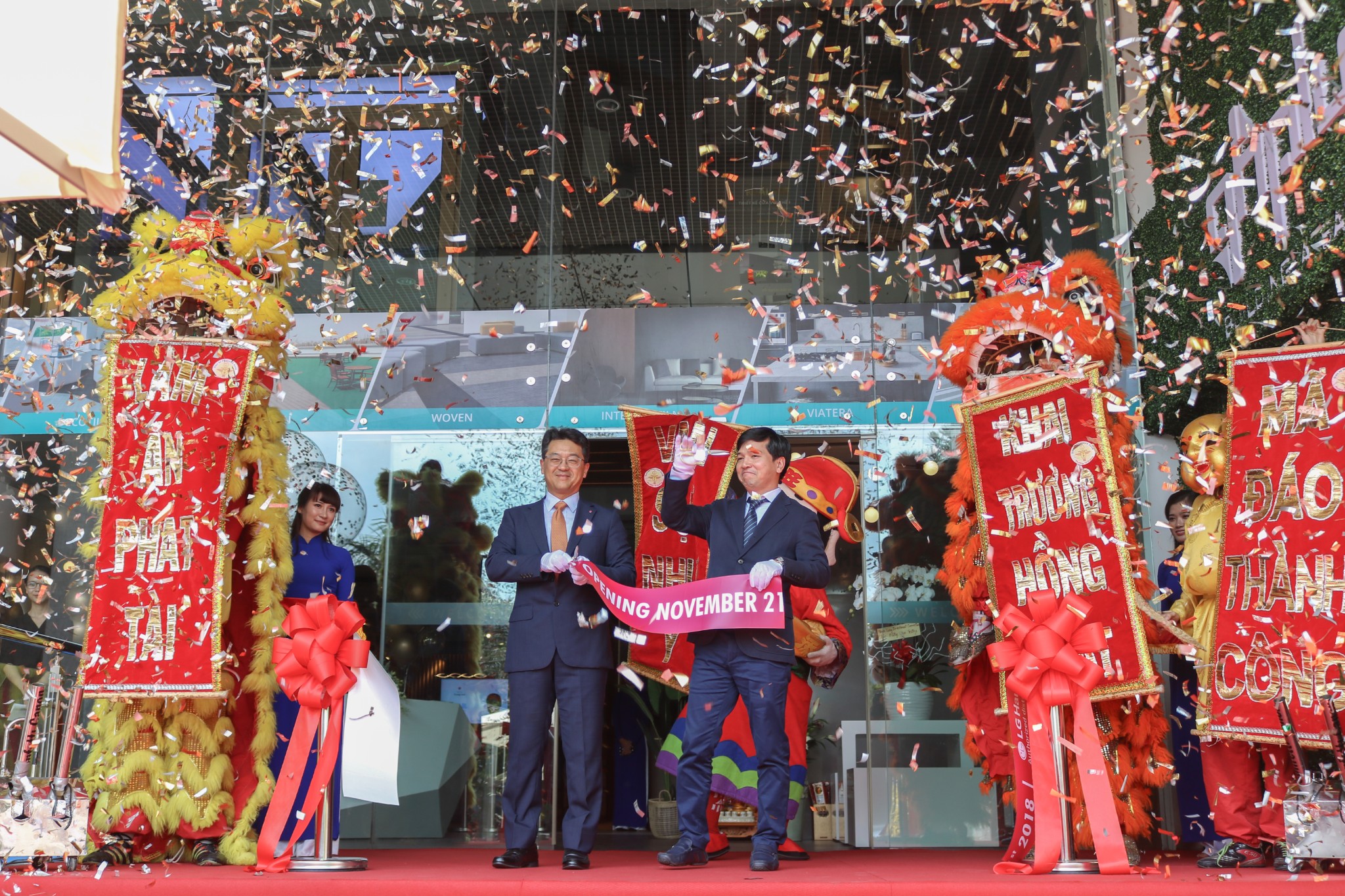 Based on the real demand of the market and the desire to bring quality and safety products to the construction & real estate industry, QH Plus develops a complete range of materials to create a diverse ecosystem of products. From the supply of processing of rough construction products (such as welded wire mesh, folding steel, construction accessories, pre-engineered steel buildings, steel structures, etc.) to interior and exterior finishes.
QH Plus in conjunction with LG Hausys opens LG Hausys showroom for distribution of finished products including Hi-Macs artificial stone, Viatera quartz artificial stone, plastic flooring, outdoor flooring, interior film, stickers wall, plastic door ... LG Hausys belongs to LG Korea Group, one of the world's leading multidisciplinary corporations and is leading the way in safety for human health & environmentally friendly materials, LG Hausys Continuous research and development of new product lines meet the diverse needs of materials. In addition, LG Hausys works with leading designers to create trend-leading products.
Become an official distributor of LG Hausys in Vietnam, QH Plus invested factory with more than 2,500m2 area equipped with modern machinery; meet the demand of processing, manufacturing complex of artificial stone products Hi-Macs; LG Hausys door products have also been added to the QH Plus glass door production line with a factory floor area of ​​nearly 6,000 square meters. In addition to the processing capacity, QH Plus has a team of engineers, architects, design consultants, construction professionals with extensive experience, support consulting and offer solutions tailored to each guest needs. line.
During the opening ceremony, QH Plus also signed a memorandum of cooperation with Trung Thuy Group - one of the leading multinational conglomerates in Vietnam with major projects such as: Lanscaster Lincoln, Citidel & Lanscaster Legacy and Villa District 6 ... on the use of materials provided by QH Plus for its projects.
With a clear orientation and intensive investment in this new business, QH Plus will contribute to adding new materials to the design trend for the finishing industry as well as providing services. outsourcing, installation, warranty, after sales professional help "turn ideas into reality" for all customers.